Have you sent a package from US to India or are you expecting a shipment from US that is posted through USPS? You may have to face a tough time with Customs. Learn more about Charges you need to pay at Delhi Foreign (SAL), India customs and time taken for clearance.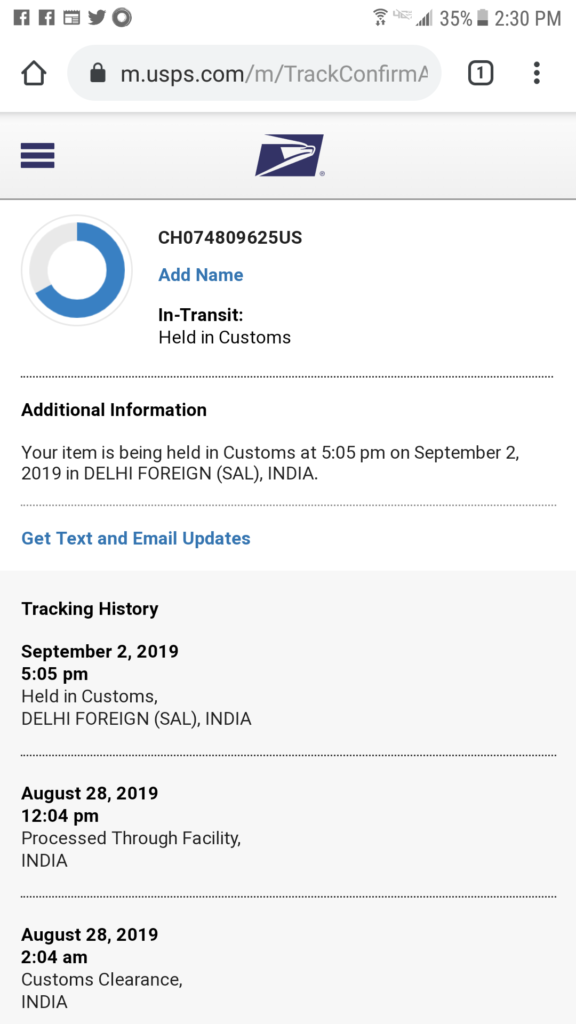 Here is a screenshot of my tracking details.
"Your item is being held in Customs at 5:05 pm on September 2 2019 in Delhi Foreign (SAL), India
Before this, my package was held at Heathrow, London Customs and it took two weeks to get clearance.
Now my package is stuck in Indian Customs. The package was fully paid for and insured. Even my sender sent it as a gift. US customs duties were paid for as well. Delhi Customs cleared it after 4 days. But they levied heavy charges on my parcel. It was a gifted Phone – Samsung S10e. I was charged 12,700 INR for Customs and GST.
*Update: I researched and found out that gift items above Rs 10,000 in value will be charged customs duty. Source: Mumbai customs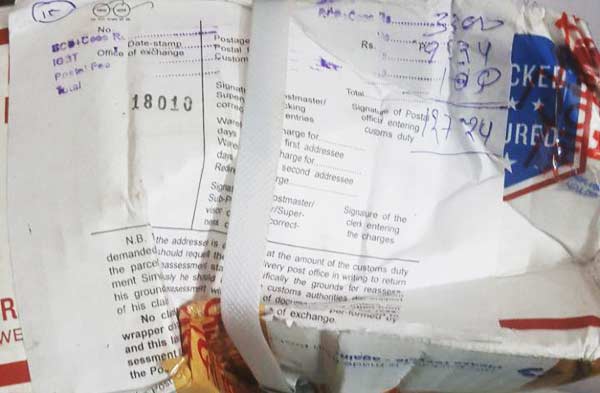 It took about 30 days to deliver a package from Boston to New Delhi through USPS. However, when booking the parcel at USPS office we were told it would be delivered in 8 to 10 days.
Never choose USPS for shipping unless price of shipping is the only criteria. They take ages to ship and they do not have clear customs clearance policies. UPS or FedEx are far better options for shipping from US to India.