In the software development life cycle, manual testing remains the foremost choice. Today business leaders give maximum importance to bug-free software execution and better user experience. They also realize that testing is as significant as programming.
With the advent of new cutting edge technologies in testing, automation and UX practices the demand for SDET engineers has gone up. If you want to look yourself in a better position in today digital automation world, SDET Course will certainly help to boost your career to the new height.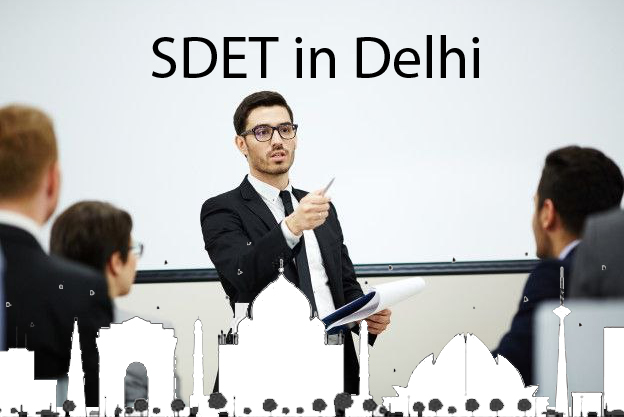 1. Devlabs Alliance
Devlabs Alliance is recognized among the top Institute for SDET Training Certification Provider in Delhi. Having marked their presence across Asia, Canada, USA, and Europe, Devlabs Alliance continues to expand its mission in association with other channel partners.
What makes Devlabs Alliance stand out from other competitor is their attempt to boost their trainee development and making them realize their unique skills and abilities.
Along with building next-gen engineers through hands-on experience with live projects, they also provide placement assistance drive with the top MNC of the corporate world.
Contact No: – 097175 14555
Email Id: – training@devlabsalliance.com
Timing: 07:00 AM To 09:00 PM (Mon to Friday)
(Open 24 hours on Saturday & Sunday)
Website: – https://www.devlabsalliance.com
2. Madrid Software Training Solutions
Founded in 2011 by Ex Cognizant Employees, Madrid software Training Solutions is a leading training service provider for SDET. It is located just behind the Saket Metro Station. Besides offering SDET training, the team of this Institute also helps the trainees with practical & soft skills classes, boosting their confidence and enabling them to thrive in the demanding industry. The courses are designed to provide updated information and skills to the trainees by training them on live projects. 
Contact No:– 95607 85589
Email Id:- info@madridsoftwaretrainings.com
Timing:- 09:30 AM To 06:30 PM (Tue To Sun)
Website:– https://www.madridsoftwaretrainings.com/
3. Aptron Delhi
Since its establishment under the brand name of Netexperts Educational Service, Aptron Solutions has scaled up to the new height in regards to SDET Training in Delhi. The Institute is equipped with modern lab facility, well-built infrastructure, and pleasing environment that is needed for a successful and comfortable learning experience. Besides SDET training, they also offer no cost session classes on personality development, mock interview, and presentation skills to boost the trainee's interview preparation skills and confidence.
As per the requirement, the student can retake their classes with an extra time slot for unlimited practice, free of cost.
Contact No: – +91-706-527-1000
Email Id: – info@aptrondelhi.in
Timing: – 07:00 AM To 09:00 PM (Mon To Sun)
Website: – http://aptrondelhi.in/
4. QSpiders
Headquartered in India's IT capital Bangalore, Qspiders operate their services nearly throughout India as well as run globally across UK & USA. They are the leading training institute for SDET Training in Delhi and the official partners of ISTQB ®. At the Institute, they have highly competent and skillful professionals who ensure that the trainee gets complete satisfaction with their methods of teaching. Besides training, they also provide placement assistance training to the client and have placed over 1000 job seekers in several IT industries across India over the years.
Contact No: – 9810072392
Email Id: – onlineenq@qspiders.com
Timing: – 09:30 AM To 06:30 PM (Mon to Sun)
Website: – http://www.qspiders.com/
5. CETPA Infotech
Cetpa Infotech offers an inclusive SDET training in Delhi. The organization was authorized around 12 years back and is now continuously expanding its branch across many other cities including Noida, Roorkee, Lucknow, and Dehradun. It also has its branches in Germany and Ukraine.
Cetpa Infotech not only provides specialization courses but also helps with interview preparation sessions and placement assistance as per industry standards. Cetpa Infotech has three unique mottos: Training, Developing, and Consulting.
Contact No: – 92121 72602
Email Id: – query@cetpainfotech.com
Timing: – 10:00 AM To 07:30 PM
Website: – https://www.cetpainfotech.com/