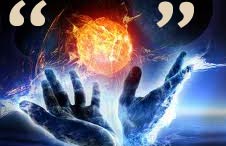 Recently I have taken a liking to quotes.  Life and Power quotes especially. They sure help me keep the motivation higher. When you know some big and successful personality said something right that a lot of people follow it works like a kind of reference to something abstract. Hence my interest in these quotes.
I am dedicating this page to quotes I like the best and I am sure you will find them interesting and useful as well. If you have anything for me put them in the comments and I will include them if they are good.
"We make a living by what we get. We make a life by what we give." – Winston Churchill
"Glorify who you are today, do not condemn who you were yesterday, and dream of who you can be tomorrow." ~ Neale Donald Walsch
"The sole advantage of power is that you can do more good."  –  Baltasar Gracian
"You see what power is – holding someone else's fear in your hand and showing it to them!" – Amy Tan
"With great power comes great responsibility." This is my gift, my curse. Who am I? I'm Spider-man.