I have been working in a travel company for three years now as the head of IT department. I do get involved with sales and marketing of Travel products every now and then. It may sound weird to you but until recently I never knew Casinos were legally permitted in India.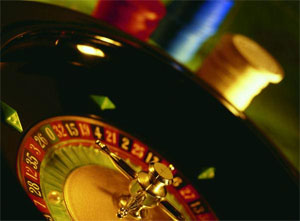 I mean I knew popular destinations and big hotels had some form of Casino in house but open gambling being banned casinos should be in the same league. But they do exist and enjoy a restricted permission to operate. If the property is not based on Indian mainland then you have the freedom to operate. Like Cruises for example. Further the casino license are only allowed in the state of Goa
I was looking for a list of casinos and found them only in Goa.
Chances Casino and Club – Vainguinim Beach
Las Vegas – The Gaming Club – Mobor
Ramada Caravela Beach Resort Goa – Salcette
Treasures Casino – Salcette
Winners Casino and Hacienda de ora – Altomonte Margao
Many times we get queries from western clients looking for Hotels and packages with casinos. So for any other places apart form Goa it becomes a tough call. I have a feeling that we can invest into a entertainment destination like Genting in Malaysia or Las Vegas in US or Kathmandu in Nepal we can attract an elite class of travelers. Even Online Casino Games are in popular demand in India. People go to online portals because they don't have and option in real world. These websites provide best casino bonuses which looks like a plus over the expenses.
Probably you would disagree with me for suggesting a proliferation of gambling activities. Ethically speaking it may not be good for a society. But you cannot weed it out. It thrives in our alleys, in our sports and even in our religious affairs. If we can legalize the trade and track it lawfully that would be way better.