Wish You all a very happy HOLI, 2010.
May this festival fill your life with colors and sweetness.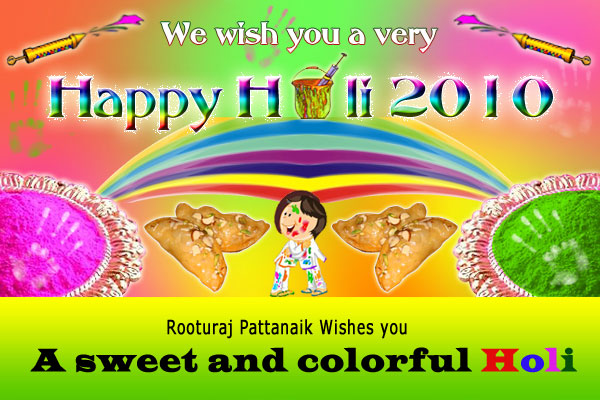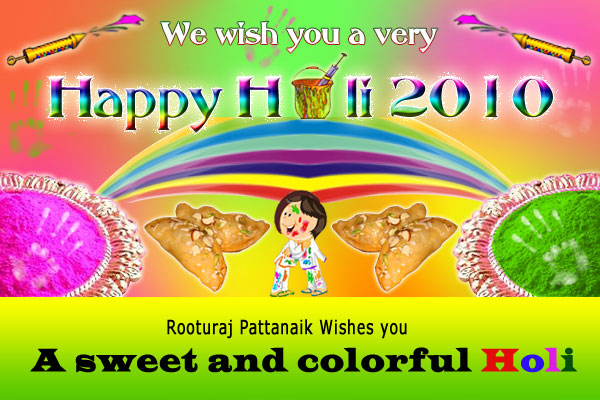 And yeah some tips for those who are going to office tomorrow. Watch out for those water balloons. One missed me by inches today and last year I escaped one big polypack aimed at me from a 4th floor balcony. I am in stealth mode this year. Play safe and dont use harmful colors if your are coming to my place for a color bash.
Sorry to be rude but you are not welcome inside my house and office space. All the coloring has to stay on the streets. I don't want my furniture and computers colored.