With the much talked about Bhuvan – Earth Observation visualization tool by Indian Space Research Organization I finally thought I would give a try. I would share with my readers my experience with the tool. My overall opinion is that Bhuvan is the best deep technology public software ever made by an Indian organization.
As with most of the things that belongs to the Govt. of India the website lacks a high degree of professionalism. There is no dedicated site as yet. I had to Google up and finally arrived at http://bhuvan2.nrsc.gov.in . I use Firefox 3.5.2 and after downloading direct X and the plugin that are required for using Bhuvan I registered myself. It was impressive that already 0.23 million users have registered. But non of the ASP links of online Bhuvan software would open on Firefox. It is, I believe, a Firefox issue as I could follow the links on IExplorer. The features as described on the homepage are quite inviting and promise things much better than wikimapia or google earth. So the question arises – Can it out perform these popular Earth Visualization tools?
It does not seem likely that any thing like this could happen soon with the low level errors that are browser related. If you cannot open the application how do can you even comment if its good? Even on IE 7 the application did not load properly the first time. When I searched for a location on the search box on the right it threw back JavaScript errors. I had to reload it a couple of times to load it successfully.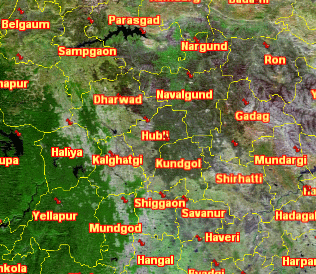 Once the application starts and you get a hang of the features it is definitely a lot advanced and options packed than its competitors. It does have the material to beat Google and Wikimapia. Only that a higher professional handling is solicited. Once I zoomed in on Mumbai the loading speed decreased gradually.I could not get the details I was expecting. Just before the house level the image tiles did not load. I would like to highlight some features that can beat Google and Wikimapia. You have options to add layers. There are layers for towns, villages, districts, taluks, watersheds and lot more. You can fly around a city of landscape – a feature I liked pretty much. Then there are features like Navigation Map, Time Series, Photos which are very useful and very attractive. I would recommend you take a look for yourself and comment back here.
Here are some snapshots from the software. (Source : bhuvan2.nrsc.gov.in)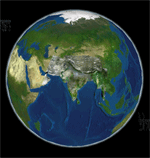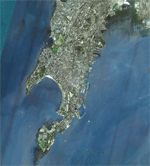 Here are the requirements running Bhuvan software on you browser.
Get directX 9 then download the plugin.
You need to register here before using it.