Increasing the business output is only possible by providing a customer satisfaction in all aspect of business. Business aspects include many things, but the most important aspect is the interaction with customers to sort out there queries and providing them support even after the business. For providing better solutions to the customer problems companies with large business and capital are moving from asynchronous support to live support.
The asynchronous support includes support via emails, postal service and call back services. In this case customer drops the query and waits for the response from the customer care support of the company. This is sometimes annoying for customer. Considering the value of time of the customers, companies are now providing live support to their customers by using live chat support.
Live chat support is the free service to customer and it's easy for them to use it. It's just like having a chat on instant messenger, but on a dedicated business topics and queries. The live business chat is accessible to the customers via business website. Any visitor can log on to the website and can click a simple live chat icon to directly interact with the business representative or customer care executive.
Live Business chat is no doubt an effective solution to customer to get the solution to all kind of business problems. For business firms there are few tips to provide their customer any easy interaction in a business chat. Few things can make your live business chat service not only effective but also make it more usable. This will also help you to pick a perfect live chat support for your business.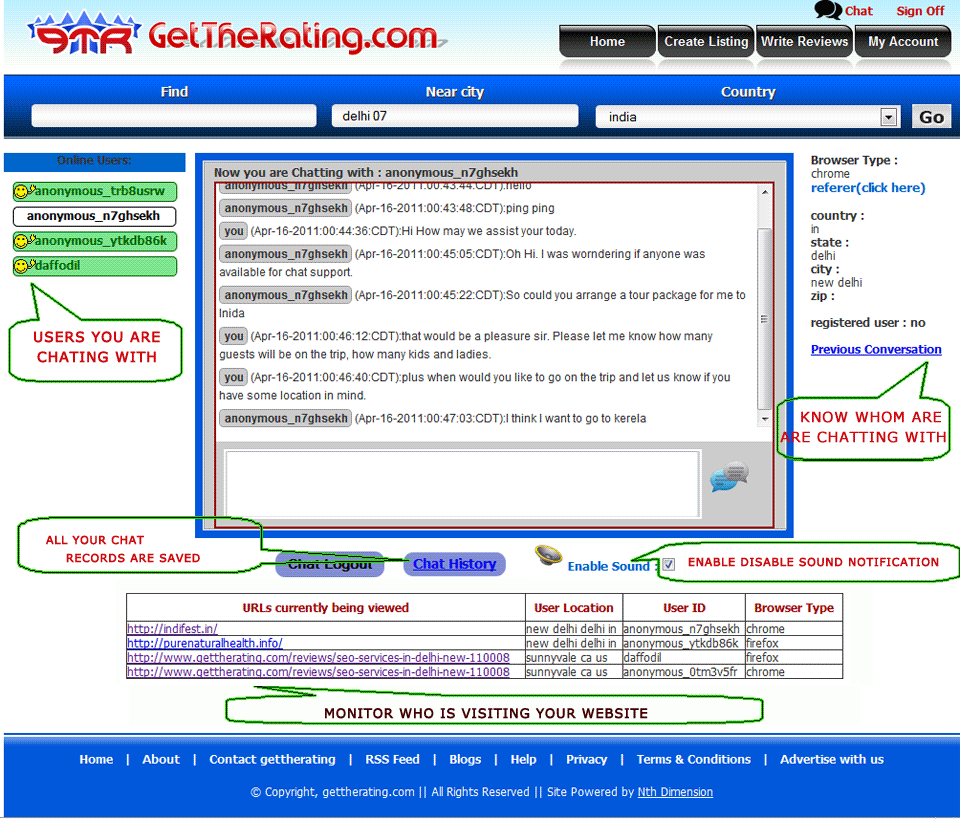 Multi tasking: The live business chat should provide interaction with multiple clients at once. This can save customer's time and money
Choose a business chat program that allows you to customize interface design; this can help you to promote business via live chat support.
Better is to choose a web based chat system for your business as this will increase accessibility of your business customers.
Choose a business chat program that allows your customer to access your chat support on the go service and on any web browser.
Your business chat support should be without any software installation and initially it should be offered in free trial basis.
Customer feedback is important for improving the service, so your business chat program should consist of an option to drop a suggestion or feedback of the customer experiences.
One most important thing that should be in your live chat support program is the real time statistics like referring URL, IP address and the geographical location to understand the expectation and need of customer.
To achieve great success in the business using Live Chat is easy, only you need to take care of customer interaction experience and functionality your customer is looking for along with the answers to their queries.