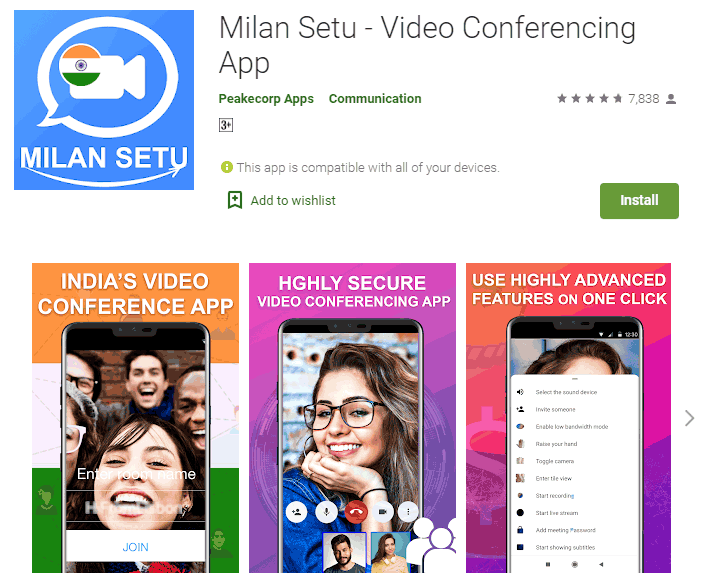 Is MilanSetu App 100% Indian?
Frankly, at this point of time it is difficult to say who are the owners or developers of this app. The company behind this app is called Peakecorp and their company details are unknown. It is an almost shaddy company with little or no information. MilanSetu App claims to be a 100% Indian app for video conferencing and this rumour has spread fast on internet. But the reality may be far from true.
Is MilanSetu App 100% safe?
No, this app is not 100% safe. Their own privacy policy states the following (I have taken a screenshot from their privacy policy page which is created on a free wordpress.com site.)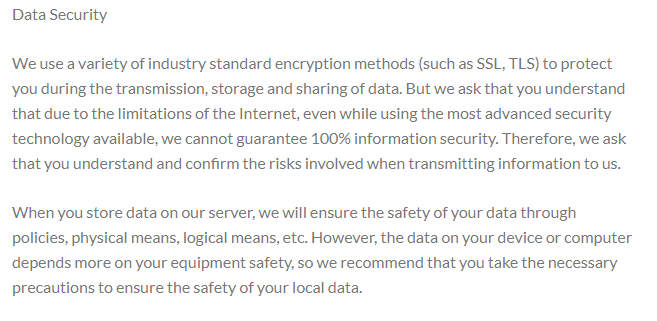 As you can see from the above declaration, all they have done in the name of 100% safe app is an SSL certificate. That certificate is a FREE SSL from Let's Encrypt. Any web server you take issues that free SSL with minimal SSL strength and minimum assurance. They have said it clearly it is not 100% safe, so I don't understand how can they claim on their app its 100% safe?
How is video quality on MilanSetu App?
Surprisingly the video quality is very good. Given that the same company had developed a Camera Enhancement app before, the video quality is much better than the Zoom App. I will update this post with a sample Video Quality shortly.
How is audio quality on MilanSetu app?
We tested the audio quality with a 5 member conference.
Sometimes the audio quality was good and sometimes it was broken.
Sometimes the speaker would dropout completely and then get back on.
Muting the app and unmuting also had a lag twice during a conference of 30 minutes.