I have one word to rate my experience with Targus online store – Pathetic.
I bought a new iPad two week ago and bloody Chroma store would not get fresh stocks of iPad cases that I liked. They only have the Pink Color case.
I liked the Targus product (the pink one, yeah) so I decided to get it from their store directly. I go to the website pick my product and proceed to CheckOut.
First bullshit experience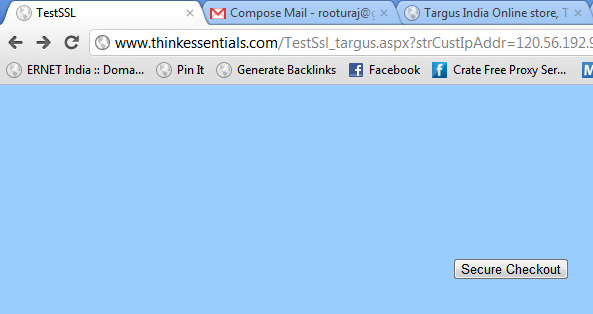 If I did not want that product badly I would have closed the damn site and looked elsewhere.
Anyway I proceed further and provide my credit card details. The validation on those intermediate pages is buggy. Finally I am taken to my 3d secure page. I have booked a product named "Vuscape Protective Case" with product id "THZ157AP-50″.  The value of the product is 2499 INR. Now behold this –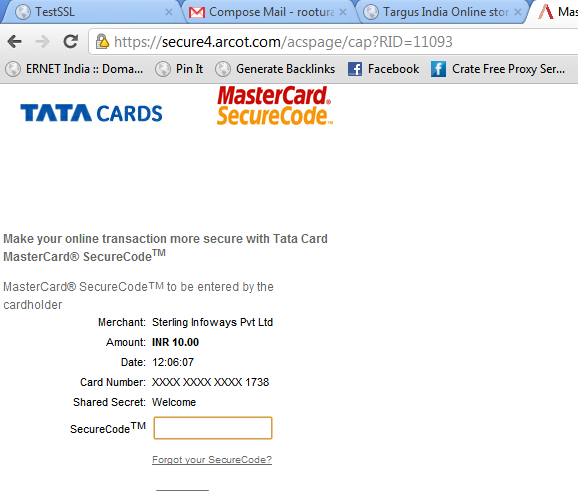 I tried it 4 times with my Tata SBI credit card and each time it was the same error. Instead of 2499 they charge me 10 INR. I know they would never honor the deal.
I called them up to fix this issue as I needed that case real bad. Their executive said they would call me back in 10 mins and asked me to retry. No its still the same problem with me.
Hope the fix it as soon as possible.
Here is an update….
I re-tried with HDFC card and we have the same issue.