Are you getting forwarded messages and updates on Whatsapp and Facebook mobile app like the following.
Breaking News, Amazon Selling Redmi 3S 32GB Mobile Phone at Just 599 Rs. Buy It Now Before Sale Ends. Cash On Delivery Also Available. Visit just now http://amazonsales.co. in
You may also be getting different versions of the same message covering different products are un-believable prices. When you click those they take you to a page that is a
excellent imitation of Amazon.in. See screenshot below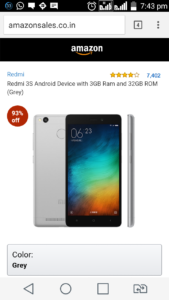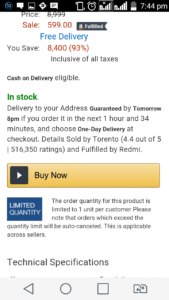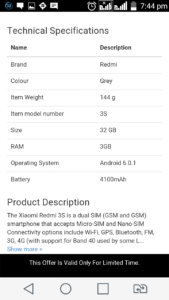 For your information this is fake. Such sites only work when you open them on the phone and they fool unsuspecting internet users into buying them. But you money will go into a black hole.
Amazon India only sells from Amazon.in so please check the url you are going to before you decide to buy.