Hey Friends,
You would have noticed the new feature on your Gmail page. Yeah the Buzz. Mostly when if you are signing in for the first time after buzz was rolled out then you would see a welcome screen prompting you to activate and use Buzz.
Now that you are there you might ask what exactly is this Buzz about. Wasn't Wave enough? Well wave was a whole new world where you could share and work in a collaborative environment. You could share and work on documents, applications updates and much more. This one is a simpler thing much like our Twitter and Facebook status updates.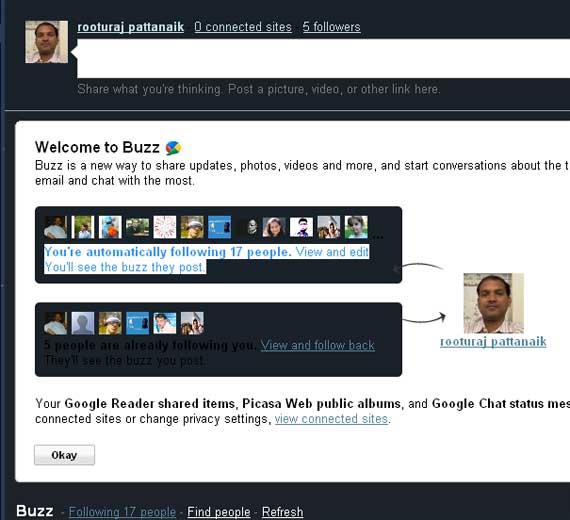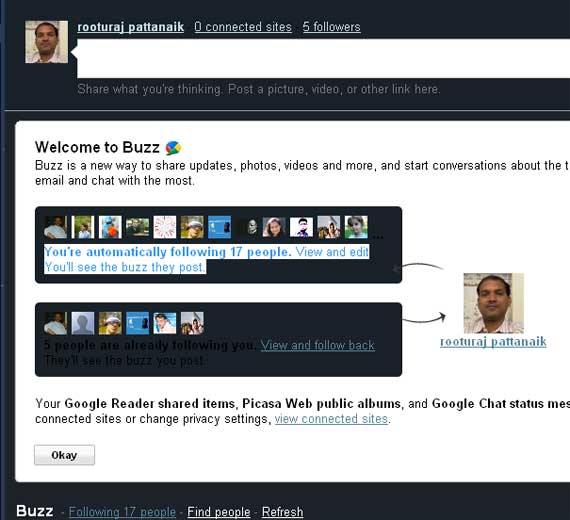 You have followers and you can follow people like you do in Twitter. To find more people to follow you may use the follow more people option. Feel free to use the search profiles option to find people or use the contacts options to follow people who are already in your Gmail contacts. Very simple and lightning fast.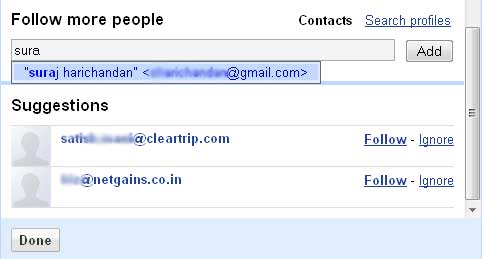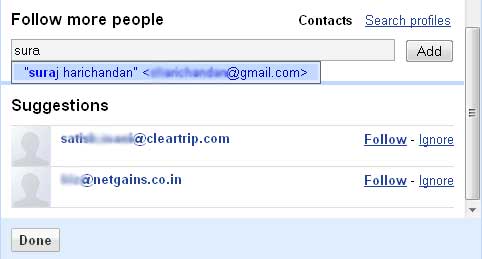 Once you have followed some people you can see the updates like the following. It is in a similar fashion as we see in Facebook. Checkout the red box for some really kool options. Comment and like as we normally have on Facebook. Google tops it up with their email this feature. Plus you may chat with the original poster right from the update regarding the update. Nice eh?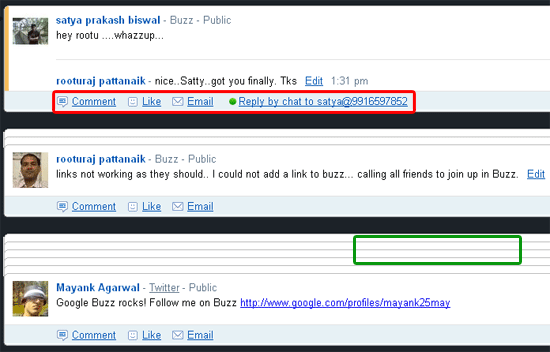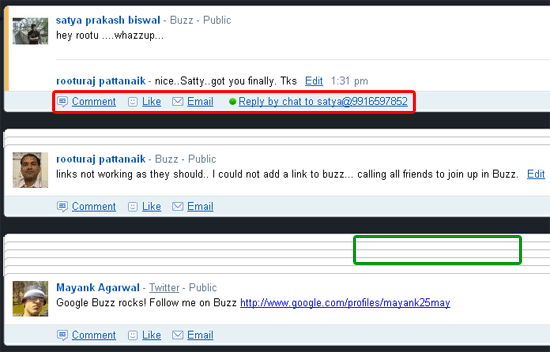 Now notice the green box. These are cascaded updated from the same person. To see more of what a person has been doing lately click the cascaded area. E.g doing clicking the same area on my updates will give you an expanded update list exclusively by me.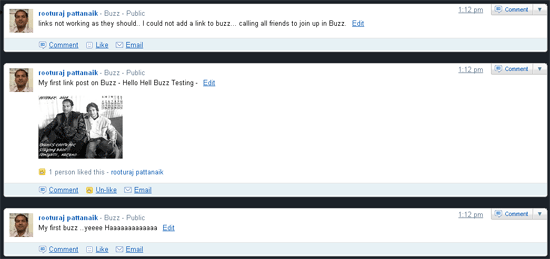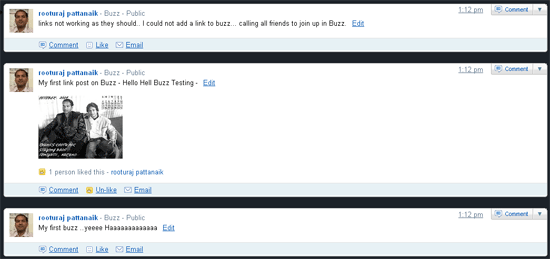 I will put in some more stuff once I fill myself up (lunch time). Damn those cooks in downstairs restaurants. The smell is invading our workplace and aggravating our hunger.