We are all familiar with twitter's RT (retweet) features. Now Facebook has started a similar feature on the lines of Retweet. This is a short post on how this feature works and the advantages it will bring to Facebookers.
Retweet feature that first started on twitter as a practice of preceding any post that you want to re-post to your followers with a RT and @originalusername. Now we have dedicated retweet buttons as it became massively popular. @mentions on Facebook also caught up soon. Now its time for RTs. The main idea behind RTs on twitter of Via on Facebook it so credit the original poster for his contributions. Lets see how they work.
This feature is now available to the public and only works on links for the time being. That is you cannot "via" your friends status updates or shared videos. All You need to do is use the good old share option on a link posted by your friend. Then notice the change marked red.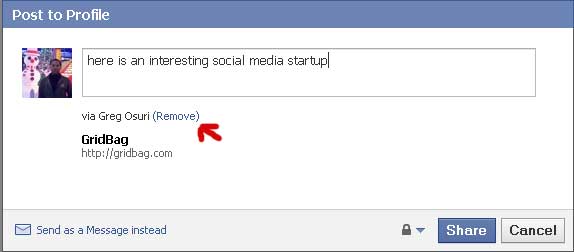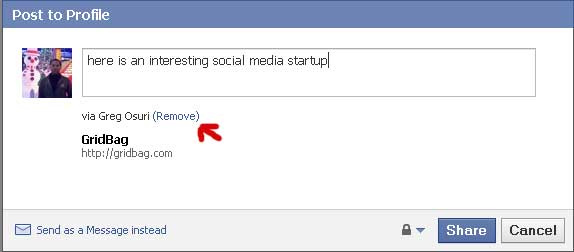 You can choose to remove the via feature if you like to. (note the remove link) I would strongly suggest you keep it. This would let people know who the original poster is and you won't be involved with the nasty incidents that follow when you share something that does not match everyone's taste.
On twitter we have some thing like this.


Enjoy the new feature. I hope this is implemented on status updates as well.