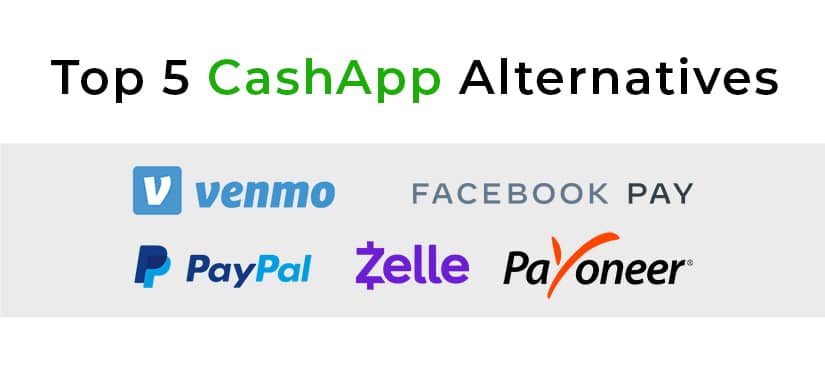 CashApp is one of the most popular P2P payment apps with loads of additional features and services under its belt. It allows you to send, receive, save, and invest with the help of a CashApp account. You can also avail of a Cash App debit card called Cash Card. Cash Card works like any other debit card provided by the banks and allows you to shop at merchants and withdraw money from ATMs.
However, despite all its popularity, CashApp does have its own caveats. There have been several issues where scammers have exploited CashApp users and withdrew money from their accounts. CashApp is also known to be down at times causing users inconvenience while sending and receiving money. Fortunately, you don't have to stick to CashApp in order to have your finances arranged on your fingertips. There are multiple apps that offer the same services and in this article, we will take a look at the top 5 CashApp alternatives:
Venmo
Venmo is a digital wallet service from PayPal with more than 40 million users. Just like CashApp, you can add, send, and receive money to friends and family who are on Venmo. You can also link your bank account or debit card with a Venmo account with ease. Venmo also allows you to make in-app payments and send money directly to your bank account. 
Sending and receiving money on Venmo using your bank account, debit card, or prepaid card is free. While there is a 3% standard fee on credit card transfers, making purchases in other apps does not levy any charges.
PayPal
PayPal was found in 1998 and has since been the go-to online payment method. Earlier it was the preferred payment option for all eBay transactions. Now, the company has grown to be one of the largest operators of digital wallets worldwide. 
Just like other digital wallets, PayPal is free of cost when it comes to transferring or receiving money from the app using a bank account or a debit card. Standard charges may apply in sending money from a credit card or converting currencies.
Zelle
Zelle allows you to send and receive money from anyone having a bank account in the U.S. It is fast, safe, and convenient. You can even send money without having to install the Zelle app on your smartphone. Zelle is owned by Bank of America, BB&T, CapitalOne, JPMorgan Chase, PNC Bank, US Bank, and Wells Fargo.
In order to register with Zelle, you must have a supported MasterCard or Visa-branded debit card issued by a U.S bank. Compared to the above-mentioned payment apps, Zelle boasts direct integration with banking institutions and is quicker.
Payoneer
Payoneer goes beyond borders and is a popular payment app among online sellers and freelancers. It has more than 4 million users worldwide. You can use Payoneer to send and receive money directly from their bank accounts, Payoneer e-wallet, or onto MasterCard debit card.
Payoneer is used by companies like Airbnb, Amazon, Google, Upwork, Walmart, Wish.com, Fiverr to send mass payouts around the world.
Facebook Pay
All of us are aware of Facebook, the famous social media site. Facebook has also launched its payment app that allows you to send and receive money directly from your bank account. Facebook Pay works like any other payment app, except it has Facebook's tag on it which makes it both more and less trustworthy depending upon the person you ask.
You can also view your payment history, manage payment information, and use it to make in-app purchases. Currently, the app is only available in select countries. However, Facebook aims to make the service available worldwide soon. Cash App also has its own credit card system which can be managed from the app. Further, it also supports Bitcoin which makes it even more attractive to the cryptocurrency users.