We understand that working on wix control panel can be a little overwhelming to beginners. Despite having 12 years of experience in User Experience and web development I can't find things on Wix. So I build these small tutorials for myself that I can refer to latter. If it helps you that is wonderful.
Where are shipping options and settings in Wix Control Panel?
On your wix dashboard go to the search box and type "shipping". When the Store Shipping options comes up in the auto suggest click that.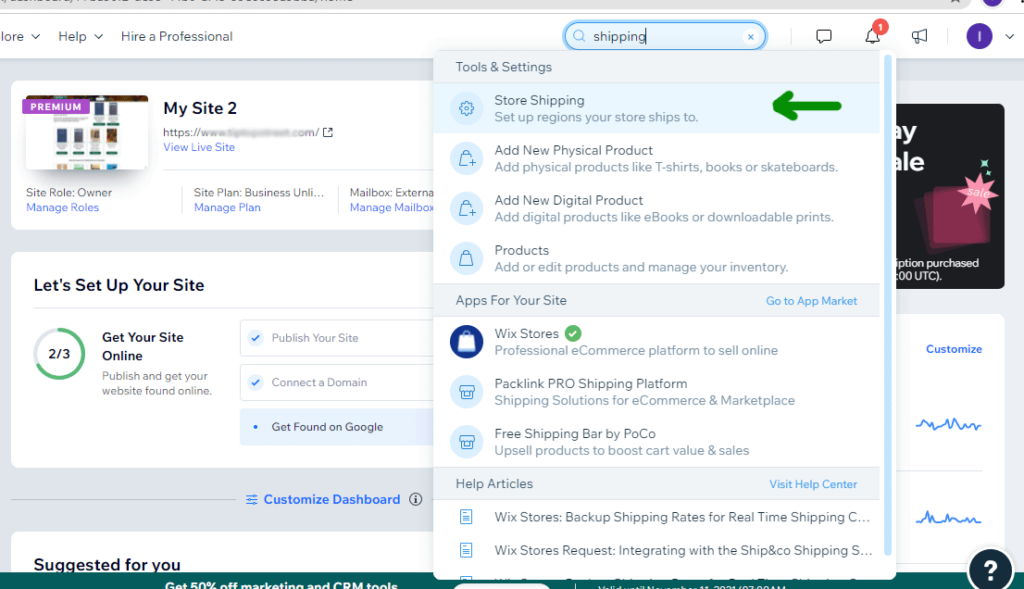 Next you will need to select your appropriate shipping region. Normally I set two shipping regions for most businesses that we develop. If you want to create more regions then use the "Add Region" button.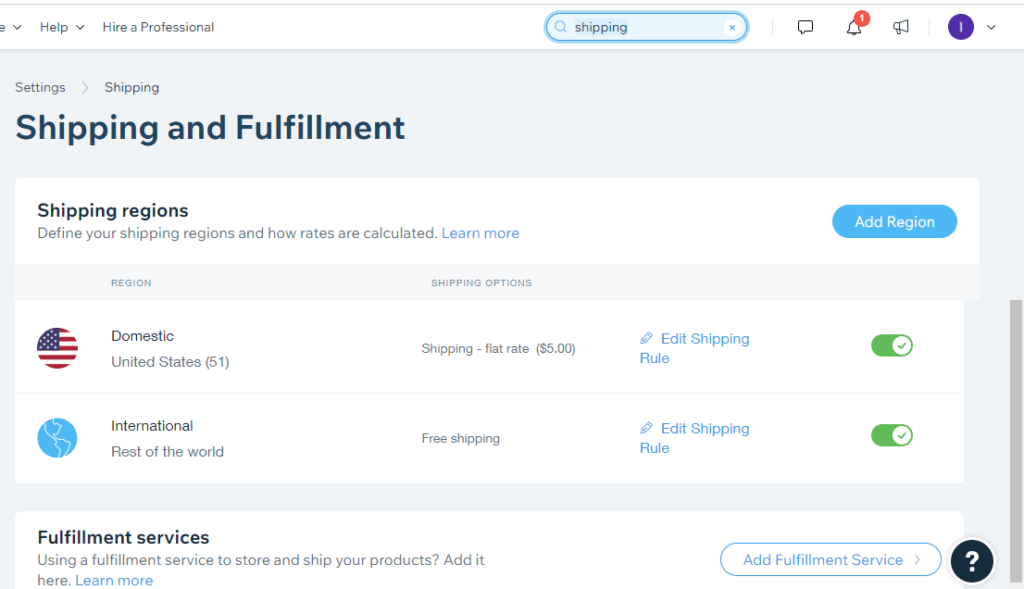 Now, you can set your rules for you selected shipping region for your Wix Ecommerce store.
You can now choose various readymade and popular shipping rules already available on wix. US clients who use USPS as their preferred shipping partner use the last option – USPS Calculated Rate.