Well yes we all are crazy about Social Media marketing these days. Even though people just jump at the name and almost anyone who signed up for Twitter or knows how to make a Facebook page claims to be a Social Media Expert. The truth actually is far from it. They are actually jobless people who would do anything for a living. I mean no offense to anyone but wasting a business owners money and time is no good thing to do either. So stop pretending and start learning.
Now How many of you buy Facebook Likes and Fans for you Facebook pages?
Well I have done this on several occasions for our own use and our clients as well. I will today discuss the pros and cons of buying Facebook Fans and will suggest some precautions to ensure your money is well spent.
Are the Facebook Likes and Fans worth the investment and effort?
Yes they are. With the web going social major search engines (Bing Google and others) have started using social signals apart from an estimated 180 or so signals to determine the position of your site/page on a search page. The value of the Social Signals are no doubt very important. They are opinions of real people and that definitely matters when it comes to calculating relevancy and trust factor of pages / domains.
While it was initially said to be making an influence of 6% in SERP rankings (ref : SEOMOZ study) its believed to be much more now. Its so important that even Google is going to introduce the +1 options to take in Human votes.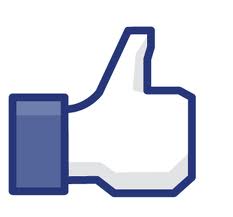 Further it gives your websites visitors a sense of security and euphoria when they see thousands of facebookers trusting your website. Better yet if they are logged in to facebook while visiting your website then they might see their friends faces in the Facebook widget (if you have them) and that is bound to improve your sales ratio and skyrocket your trust factor.
How can I get more Facebook likes?
When you have your facebook pages linked from you website searchengines know how to associate them. So getting more likes / fans on your pages directly influences your websites trust.
How to get them totally depends on the quality of services / products / advice / information you provide to the public. If someone is happy with what you are offering then they don't have a problem clicking that little like button and increasing your fan/follower count.
But not everyone plays fair or has the resources to promote services on Facebook so they resort to cheaper methods like buying Facebook likes.
What should you know and check before you pay someone to get you facebook followers.
I am listing below the characteristics of the cheap Facebook Likes that is rampant in the Market.
You can get 500 likes for 5-10 USD.
You will actually get more than 600 for the price so you will be over the moon and sing praises of the service provider.
Your number of Fans will start dwindling from day 1.
When you ask the service provider they will tell you its a natural process and since the Fans are real people they might not want to continue.
The decreasing number of Fans will continue and in two months time you will be left with only about 300 fans out of the original 500+ you had got.
If you take a closer look at the profiles who have liked your pages you will notice that they are mostly fake accounts which have been created for the sole purpose of Liking pages.
You will see no real interaction there.
What do you Gain and Loose from such practices?
Well these likes are very much like links. The search engine algorithms can easily find it out. They will check how much interaction is happening between your page and your followers/fans. If it does not look natural then all your effort is counted as spam. Which in simple terms means negative trust for your site.
There is something you can gain from these cheap facebook likes though. Initially while it takes time to accumulate the real fans you it can help to have a handsome count of cheap (may be fake) followers. This way it becomes easy for the real user to decide whether or not to follow the page/site.
But if someone provides you real followers. I hope by now you would have known how would real followers be. If your services are restricted to a geographic location look for followers from that area. Monitor the activity of your fans regularly and interact with them. Share interesting and informative stuff with your followers so that they come back to your facebook page and share it with their friends. This is the natural way of getting followers and there is no alternatives to it.