Soccer fever engulfs planet earth…everyone is hooked on to the tv sets probably watching SA vs Mex. I was reading the IT(India Today) June 14 issue. This particular image did not go down my throat properly. See for yourself…note the player on extreme left in yellow jersey.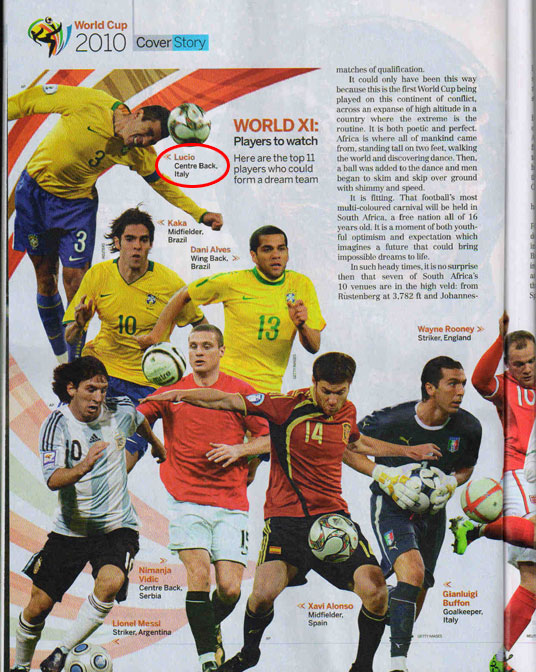 Now that is what you get when your Graphics artists is a Soccer noob. Cricket destroys all sports in India…LOL. Apart form being familiar with popular Footballers the Graphic artist should have a little bit of common sense when tagging each player. When you have three players with same Uniform in line..how can one be form Italy while the remaining two form Brazil?
Even if the designer made a mistake WTF were editors doing?
Lucio my dear men plays for Brazil not Italy.  🙂