Have fun with the pic.
I spent one hour to find out the best matches for each type of 'Angry Bird' out there and here is my final composition.
If you like them share them.
I will soon update this post with the pictures of each bird individually with its Angry Bird look alike.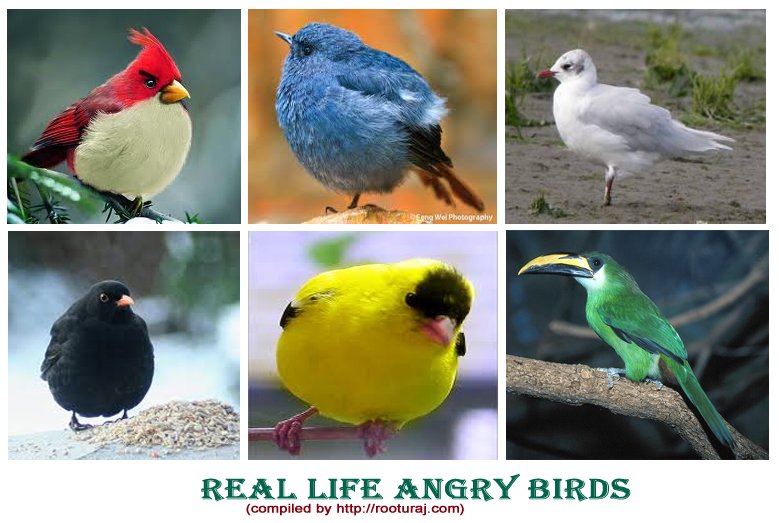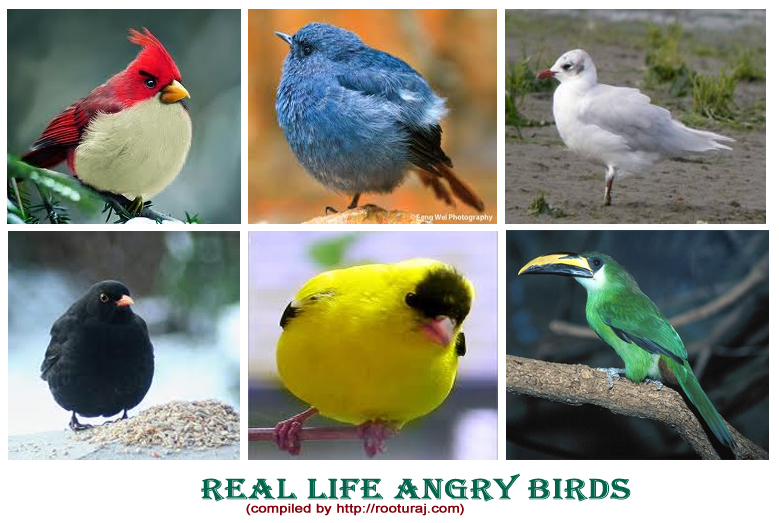 Real Birds that look like Angry Birds