Co-working office spaces have boomed in India. Metros like Delhi, Mumbai, Bangalore, Chennai are teeming with coworking centers, business centers of different budgets. But the concept of Co-working salons is still raw and unexplored in India.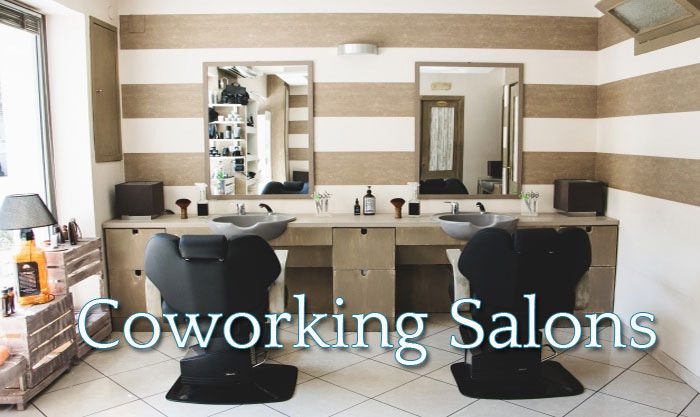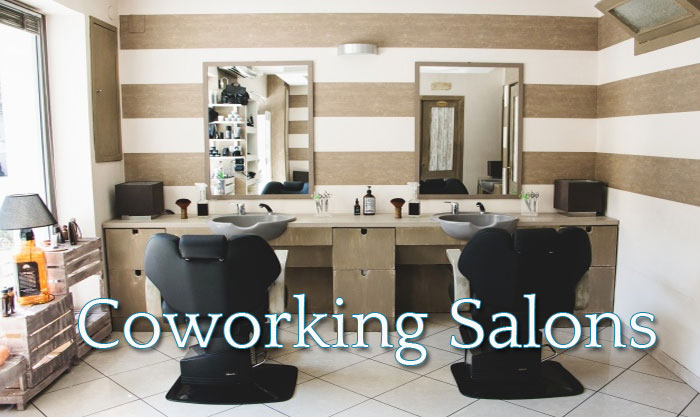 As an IT Consultant to businesses, I deal with different kinds of business owners with whom we brainstorm the scope of business growth, value addition to existing business offering, revenue optimization etc. During one such session with Ruchi Sawhney, Chief Hair Stylist at R's Just Hair Salon Gurgaon and Delhi, I learned about the concept of Co-working Salons.
Though I have been involved with co-working business as Technology and Digital Marketing consultant to Zen Coworks, Blue Water, Office24 etc I was naive to this coworking salon concept. I started researching into this and I was surprised to note that even Google has nothing to offer for searches like "coworking salons in India" or "coworking salons in Delhi".
What is a Coworking Salon?
A Coworking Salon is where beauty professionals can co-work, without limiting their geographical reach, without making huge infrastructure investments, without incurring much manpower cost, without having to stock up on basic equipment and products on a rental or revenue sharing basis.
Consider a popular Personality Makeover professional or a celebrity hair stylist who is travelling to Delhi or Mumbai in India from Australia or the UK. Say they have to stay here for 3-4 weeks. This is a grand opportunity for Indian clients to get international service from celebrity professionals.
But how does a traveling beauty professional provide his/her services? They can't do it from their hotel room, right. They need a salon for a short time. They don't have the time or funds to set one up. So this is where the concept of a Coworking Salons comes in.
Now, if you are a beauty professional in India and have a good salon you can offer Co-Working option at your place that a travelling professional seeking coworking salon can utilize.
Benefits of a Co-Working Saloon
You can benefit in many more ways than just financial gains.

You get popularity from hosting an international professional.
You learn tricks from an expert that can take your career to new heights.
You make some extra money out of the same saloon set up.
You increase your clientele as the new customers made during the co-working session might return to you.
Customers get multiple beauty and fashion services at one place like Hair Styling, Tattoos, Pedicure & Manucure, Mehendi art, Makeup artists, Hair and Nail extensions etc