The Best Hair Coloring Salon in Gurgaon
With the world is becoming quite fashionable, the demand for hair coloring salon has drastically shot up. Both men and women have figured out what it means to have the right color on hair.
Below is some of the Popular hair coloring salon in Gurgaon that will make your choice easier to get engaged with one of the best salons.
1.NEU Salonz
NEU Salonz is one of the best salons for your hair coloring in Gurgaon.
With over 17 years of Industry experience, They have a group of qualified teams who presents versatile style, creative cuts and recommend the unique color combination for hair.
Besides Hair Coloring they also have a service for hairstyling, hair cutting, skin care and Manicure services.
Address:- 1E, GF, South Point Mall, Golf Course Road, DLF Phase 5, Gurugram, Haryana 122002
Contact:- 01244228810
Website:- www.neusalonz.in
Hours:- 10:30 AM To 09:00 PM
2. R's Just Hair Salon- Nirvana Courtyard
R's Just Hair is a leading hair salon in Gurgaon and Delhi. The founder Ruchi is the best hair stylist who creates a rejuvenating experience for the customers. They provide personalized attention to each and every customer's hair. From changing hair color according to the trends, manicure services, to providing hair extensions to the customers, they make sure that only the best is served to their customers. The website has a look book which you can explore and select the best style before visiting the salon. You can also get a chance to win a free makeover by registering on the website.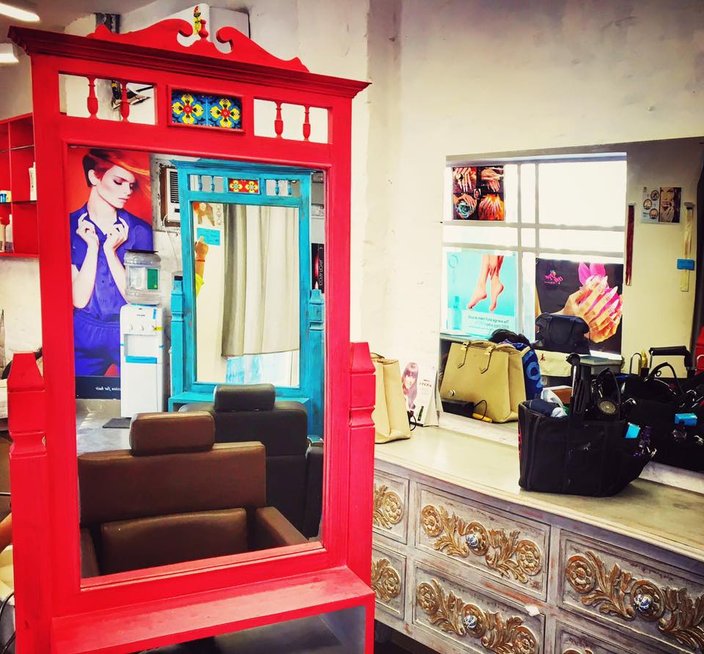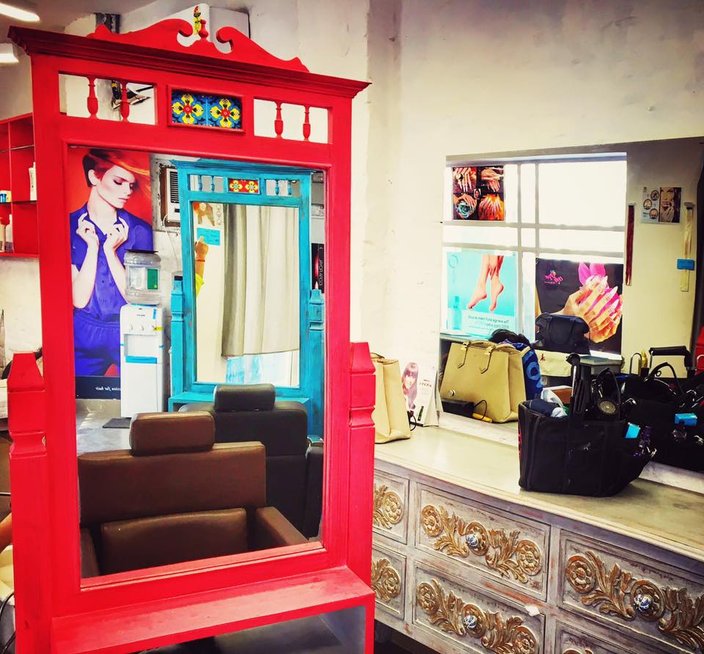 Address:- B-114, First Floor, Nirvana Central Rd, Nirvana Country, Sector 50, Gurugram, Haryana 122018
Contact:- 9811100696, 0124-4218931
Website:- https://rsjusthair.com/
Hours:- 10:00 AM To 08:00 PM
3. BELLA Madonna
With men and women getting more conscious of their looks and Hair Styling.
Bella Madonna salon has emerged as a chain of a premier hair salon in Gurgaon for creative cuts, unique colour combination and hair styling.
In the coming years, the demand for hair coloring is increasing, They intend to expand their hair salon branch across other cities to provide clients with the exclusive service they have.
Address:- DLF GALLERIA, SG-80, GROUND FLOOR,DLF PHASE-IV, GURGAON.
Contact:- 0124-4106017
Email id :- bella@picassoretails.com
Website:- https://www.bellamadonna.co.in/
Hours:- 09:30 AM To 08:30 PM
4. Affinity Salon – Global Foyer Mall
No Place is better than the Affinity Salon in Gurgaon for Hair Colouring, Hair Styling, Hair Straightening and many more.
Their services are always of the highest quality and their team keep updated with the demand of the hairstyling trend and recommend customers according to their physical status.
Address:- Golf Course Road Unit no.2 Sector 43 F.F Global Foyer Mall
Contact:- 0124-4081100
Website:- http://www.affinitysalon.com/
Hours:- 10:00 AM To 08:00 PM
5. Geetanjali Salon – Galleria Market
Geetanjali Salon was co-founded by Mr. Prem Israni and Mrs. Neetu Israni in 1989 in Green Park, South Delhi and now the legacy is being carried by their own son Mr. Sumit Israni popular hairstylist and director of Geetanjali Salon.
With over 80 outlets across India, Geetanjali salon has been a pioneer in providing customers with a wide range of luxurious hair services with best in class product.
Address:- SG 60, GF, Galleria Market, DLF Phase 4, Sector 28, Gurugram, Haryana 122009
Contact:- 0124-4019849, 8061173655
Email id:- customercare@geetanjalisalon.com
Website:- https://geetanjalisalon.com
Hours:- 10:00 AM To 08:00 PM