Are you expecting a gift or product shipment from the US? Do you want to ship something to India from United States? If you are considering USPS then here are certain important things that you must know before sending.
Is USPS reliable or good enough for shipping to India?
USPS is reliable and is the equivalent of India Post in US. USPS is definitely the cheapest option you can find but keep in mind the following criteria before you choose USPS as your shipping option. I have written another blog based on my second experience when USPS package was held at Delhi Foreign SAL.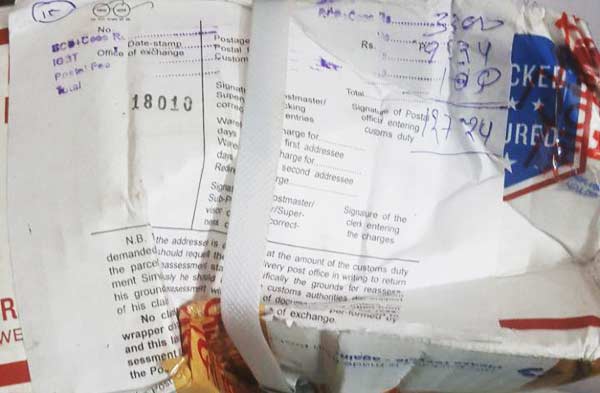 Is USPS good if you are sending a gift to India?
USPS is good if you are sending something under INR 10,000.
USPS is NOT suitable if want to send the gift for a particular occasion or want the gift to reach by a specific time.
USPS is not suitable for commercial items in new condition.
USPS is good choice for sending documents or letters and small parcels.
Why is USPS not suitable for sending time sensitive packages to India?
Even if you are sending a Priority Package at a premium postage fee, there is no guarantee that it will reach within the stipulated time. USPS executives may tell you that the article will reach its destination in 8-10 days. However, you must know that this does not include the customs delay. USPS postage to India goes through two custom clearances.
First one being Heathrow (UK) customs and second one being India customs. While UK customs may take 7-22 days Indian customs may also take 4-14 days. So, a package that is expected to reach in 10 days actually takes upto 35 days or more.