India is the fourth largest Wind Energy producer in the world. [Ref1] Considering the importance of renewable and green energy production boom currently, we see a demand for wind turbines manufacturers in India and globally as well. Many countries and large Wind energy companies worldwide look up to Indian companies for efficient and durable wind turbines.

We have listed below the top 10 Wind Turbine Manufacturers in India based on their easy of reach or internet presence (how easy they are to find and reach). If you wish to list your company on this list please contact us here.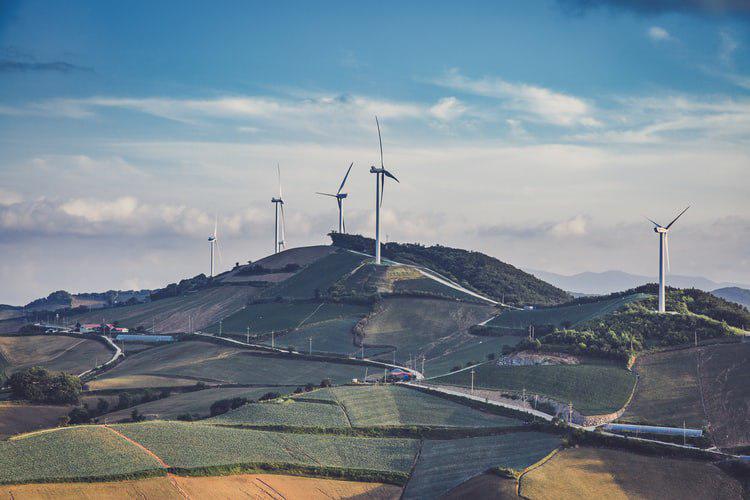 1. Suzlon Energy Limited
Address: Suzlon Energy Ltd, One Earth, Hadapsar, Pune 411028, India.
Phone: +91-20-613 56135, +91-20-672 02500
Email Id: N/A
Website: https://www.suzlon.com
2. ReGen Powertech Pvt Ltd.
Address: KRM Plaza, 8th Floor, North Tower, No. 2, Harrington Road, Chetpet, Chennai 600031, India.
Phone: +91-44-66545566
Website: www.regenpowertech.com/
Email Id: info@regenpowertech.com
3. Global Windpower LTD
Address: No.24/1-26,27,28,258/2/2,358/3,359/1, Kherdi Khanvel Road, Village Kherdi, Khanvel, Silvassa – 396 230, U.T. – D & NH
Phone: +91 260 3268 060 / 3091 850
Website: http://gwpl.co.in/
Email Id: info@gwpl.co.in
4. Vestas India
Address: ASV Avant, 3/370(148), Rajiv Gandhi Salai, Thoraipakkam, Chennai, India
Phone: (+91)4466088000
Email Id: supal@vestas.com
Website: https://www.vestas.in/
5. Wind World India Ltd.
Address: Plot No. A – 9, CTS No. 700, Veera Industrial Estate, Veera Desai Road, Next to Bhagavati House, Andheri (West) – Mumbai 400053. INDIA
Phone: 022 – 66924848, 022 – 66990940
Email Id: wwil.marketing@windworldindia.com
Website: http://windworldindia.com/

6. Indowind Energy Limited
Address: Kothari Buildings 4th Floor, 114, M.G. Road, Nungambakkam, Chennai-600034. TN, India.
Phone: +91 44 28331956 / 57 / 58 / 59
Email Id: contact@indowind.com
Website: http://www.indowind.com/
7. Inox Wind
Address: INOX Towers, Plot No.17, Sector 16-A, Noida-201 301, U.P. INDIA
Phone: +91-120-6149 600
Email Id: enquiry@inoxwind.com
Website: https://www.inoxwind.com
8. RRB Energy Limited
Address: GA-1/B-1 Extension, Mohan Co-operative Industrial Estate, Mathura Road, New Delhi, Delhi 110044
Phone: 91-11-40552222
Email Id: connect@rrbenergy.com
Website: http://www.rrbenergy.com/
9. Leitwind Shriram Manufacturing Limited
Address: D17, Sipcot Industrial Complex, NH 16, Gummidipundi, Thiruvallur, Tamil Nadu 601201
Phone: 044-2792-6000
Email Id: info@lsml.in
Website: https://www.leitwind.com/
Types of Wind turbines manufactured and installed in India.
We generally notice two types of wind turbines – Stall Regulated and Pitch Regulated. The prime difference between these two is the nature of blades. While the rotor blades are fixed in Stall Regulated types they are adjustable in Pitch Regulated type.
An estimated 1,02,788 MW of clean energy remains to be harvested from Wind Energy in India based on its wind energy potential. [Ref 2]
References: