Hello Fellas…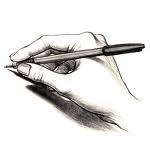 I have another job opening to report.
This time its my own requirement. I want some writers to write for me on a regular basis. The topics can vary widely depending on the projects in hand. So if you are interested then you must have a wide outlook to be able to grasp subjects and produce kool content. Yeah the Language will be English.
Employment Type and Rates
If you are a New Delhi Resident and want to work form home then that's the best solution for me. I need you to attend weekly meetings at my home-office and work form home at your own sweet timings. We can arrange for a monthly payment by Cheque or Account Deposit. I am willing to pay upto Rs 10,000 for a part time arrangement.
If you are away and still want to contribute then we can probably fix a similar scheme like above or we could set pay per article rates. I will offer Rs 225 for 500 words of content. Or it could be Rs 1000 for 3000 words of content.  I think thats pretty much acceptable by Indian standards.
If you don't believe me and want a more professional approach ..then contact my Recruitment Consultants here.
Warning
You cannot complain if the work is repetitive in Nature. That is a similar kind of work assigned to you over and over again. We will definitely try to make things interesting for you but there is no guarantee for monotony.
Expectations
We expect you to provide quality write-ups that are original  and creative. Plagiarism will not be tolerated. Language should be aimed at the internet public and totally free of grammatical errors. Any facts and figures should be properly referenced.
If you are interested then use one of the facebook /twitter/linked-in buttons to the right and contact me there. Or simple leave a comment.